HAPA returns on Tuesday, March 27, 2018 for its first event of the 2018 Season.
Register here: https://www.eventbrite.ca/e/cancer-talk-complementary-approaches-to-treat-cancer-tickets-43023619805
Our March event will feature a candid and enlightening series of talks related to Complementary Approaches to Treat Cancer.
We are excited to welcome a group of brilliant speakers to join us for the evening:
Holly Fennell
Dr. Fennell completed her undergraduate studies at the University of Toronto in 1998. Following which, she attended the Canadian College of Naturopathic Medicine graduating with distinction for excellence in patient care. Dr. Fennell began private practice in 2004 and has completed advanced studies in homotoxicology, cancer care, facial acupuncture and rejuvenation, parenterall/Intravenous therapy, St.John's Ambulance First Aid Level C and Chinese Herbology. Dr. Holly Fennell has conducted and led numerous seminars empowering health, wellness and education.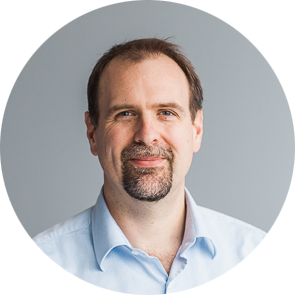 Eric Marsden
Dr. Marsden is a leader in the field of naturopathic medicine and has sat on various boards of directors of naturopathic organizations and associations. He is the chair of the Oncology Association of Naturopathic Physicians Principles of Care Task Force and has been part of the Ontario Association of Naturopathic Doctors (OAND) Government Affairs committee working on improvements to regulations covering naturopathic medicine. He is also the course author and director for the Ontario Association of Naturopathic Doctors Certification Course for Intravenous Infusion Therapy.
Dr. Marsden is the clinic director for The Marsden Centre and its naturopathic oncology residency.  He has received several awards for clinical excellence including most recently the OAND's Chair's award for outstanding contribution to the naturopathic profession. He has appeared on television (CBC Marketplace and 2nd Opinion) and has been quoted extensively in print (Now, Toronto Star, Readers Digest, etc.). Dr. Marsden is an international lecturer on topics of infusion therapy and integrative oncology.
Amelia Deliakis
Amelia is a dentist in Toronto who was diagnosed with breast cancer in 2013. She sought alternative care from the beginning. She will share her experiences both good and bad with conventional oncologists and doctors who treat cancer alternatively. She will talk about the experience of being diagnosed with cancer, all the healing modalities she has used, and what she has learned about the disease.
A nourishing paleo dinner with a great vegetarian option complemented with organic wine is included as a part of registration.
Registration for the March 27 Event on Eventbrite!
Look forward to seeing you there!
Leave a reply →